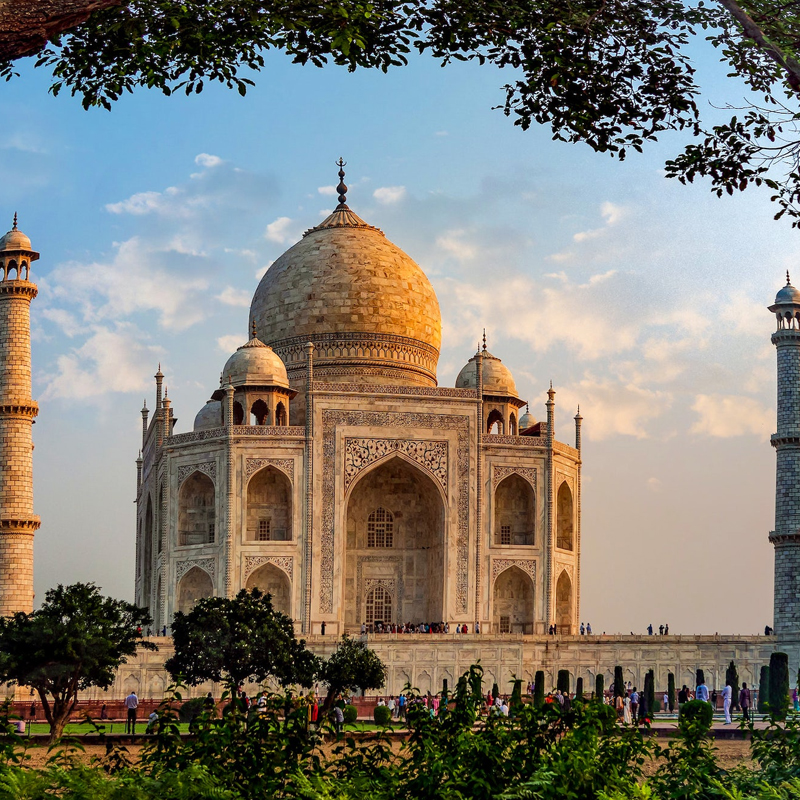 Uttar Pradesh
The history of Uttar Pradesh is very much associated with the broad history of India. It dates back to 4000 years. Formerly the area of Uttar Pradesh was occupied by the Aryans or the Dasas and their main occupation was agriculture. The Aryans, through conquests occupied the adjoining areas too. They laid the foundations their civilisation in the region. It was during the Aryan inhabitation in the region that epics of Mahabharata, Ramayana, Brahmanas and Puranas were written.
Place to Visit
Agra, Fatehpur Sikri, Mathura, Vrindavan, Lucknow, Varanasi, Sarnath, Ayodhya etc.
Live Guide
All Language live guides are available.
Accommodation
3 Star, 4 Star & 5 Star Accommodation
Agra - Delhi - Jaipur - Jodhpur - Udaipur